The Treat family could have called anywhere in the southeastern United States home, but they simply fell in love with Hot Springs.
"It's a whole lifestyle," Greg Treat said about calling Hot Springs home.
"You feel like you're on a vacation when you live here," his wife, Teresa echoed.
The couple, along with their daughter, Maddie, chose to make Hot Springs their home after purchasing a vacation home in the Spa City. Greg and Teresa relocated to Hot Springs from Conway while Maddie moved to Hot Springs from Jonesboro.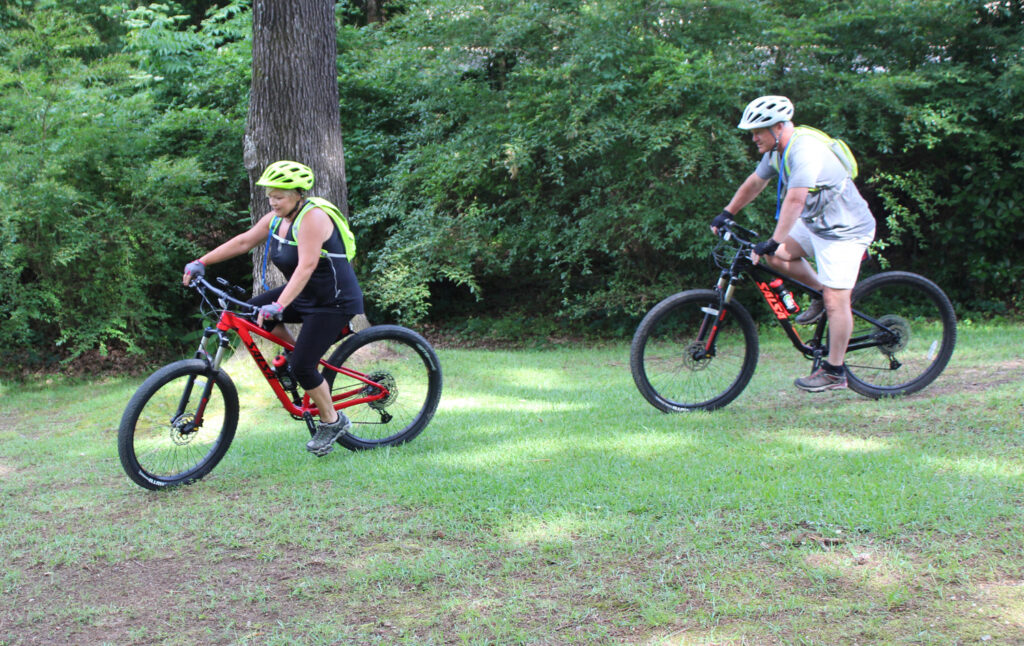 "We ended up spending more time here than Conway," Greg said. He added that when they would go back to their home in Conway, they found they would only check the mail, clean up the landscape, and do basic maintenance. "We were there very little," he said.
Greg and Teresa said the idea for the vacation home was to spend the weekends in Hot Springs.
"However, it really wasn't a weekend thing, because we ended up staying through the week," Greg said.
Teresa is a retired teacher, having taught special education and early education in Bryant, Jonesboro and Conway.
Greg has worked for Signode Industrial Group out of Glenview, IL, for 34 years. He sells protective packaging and equipment to the steel and aluminum industry. Because he travels for work, he is not bound to a location.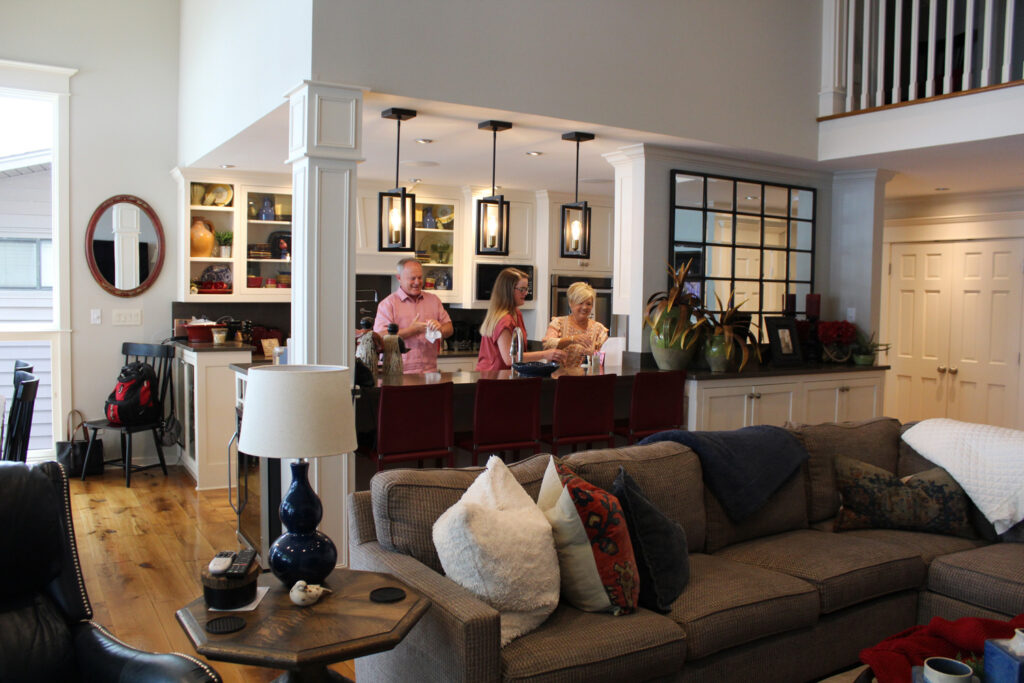 "I could have lived anywhere in the southeastern United States," he said, adding that Hot Springs is just special.
Maddie found she was spending all of her weekends in Hot Springs, so she decided to make it her permanent home as well. After securing a job as a surgical technician at CHI St. Vincent Hot Springs, she made the move from Jonesboro to Hot Springs and has also purchased a home here.
Hot Springs' laid-back vibe was extremely attractive to Maddie.
"I've made quite a few very good friends here," she said.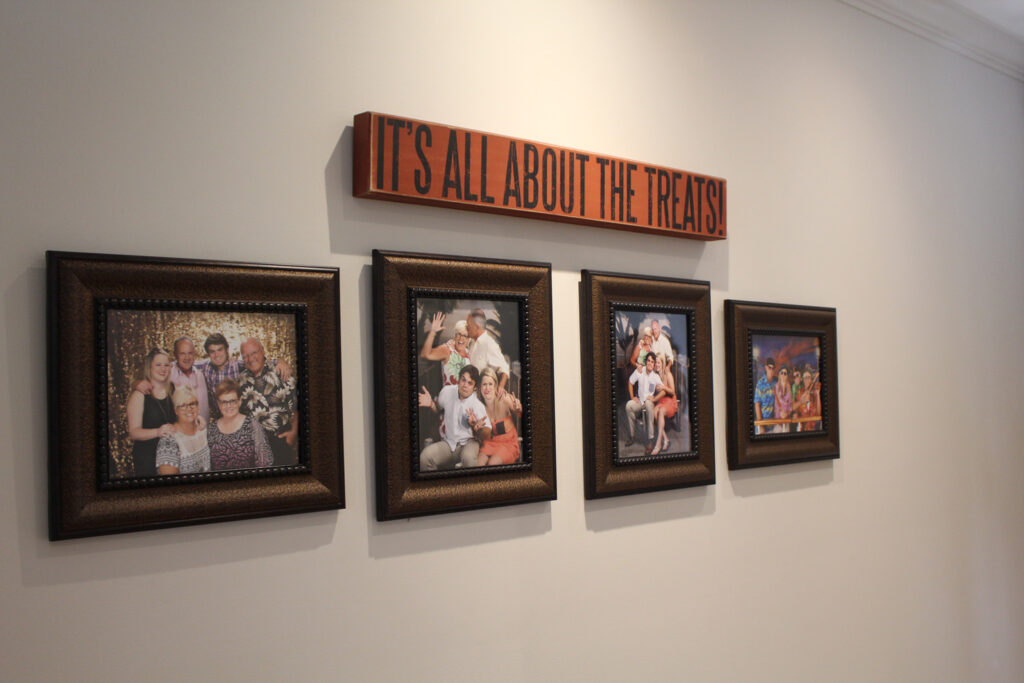 Teresa added "When Maddie moved here that was a comment she made. She said, 'I've never made friends as quickly as I did in Hot Springs.'" Teresa added that she also liked that Hot Springs is a place where the community does not separate into cliques.
The community vibe was a big draw for Greg as well. He gave an example of going out to eat at their favorite restaurants and being able to form relationships with the long-time workers or other regulars.
"We feel a little more plugged in here than we did Conway," he said.
Greg and Teresa's son, Jack, lives in Dallas, and they are thrilled that he loves to spend time in Hot Springs as well.
"That's an added benefit for us," Greg said, adding that Maddie chose to move to Hot Springs and Jack lives only four hours away. "Jack loves to mountain bike and hang out on the lake, so now he comes to visit."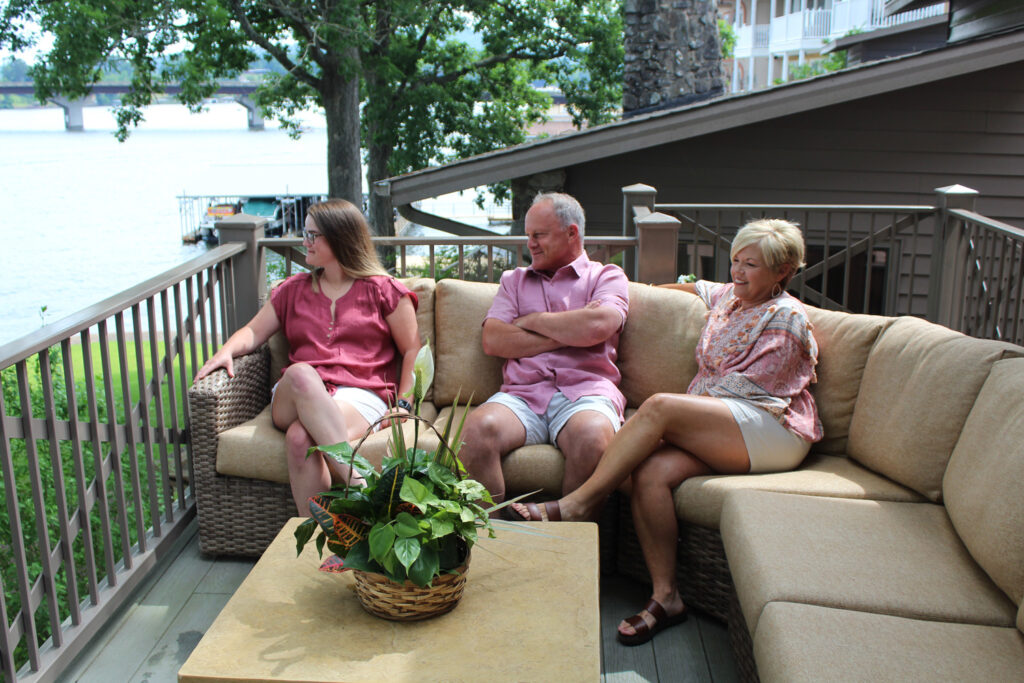 "If you want your older kids to come visit you, move to Hot Springs," Teresa said.
"It's great that our kids actually like to hang out with us. It may not be that they actually like to hang out with us so much, it's just that we're in a place where they want to hang out," Greg joked.
On Jack's first visit with his bike, he fell in love with the mountain biking opportunities Hot Springs offers. Teresa said on a recent ride together at the Northwoods, "he was literally stopping on the trail and taking pictures to send to his buddies that he bikes with in Dallas, saying 'You guys have to come here! This is like the Cadillac of trails.'"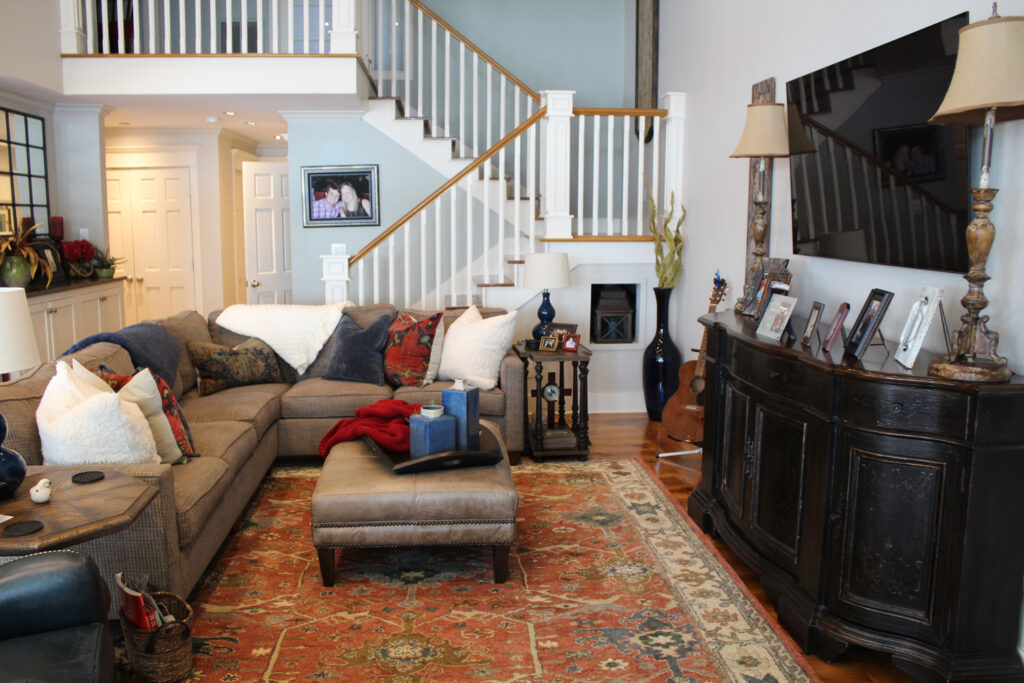 Greg, Teresa and Maddie also have found a love for mountain biking. Greg said he was pleasantly surprised at the amount of hiking and mountain biking opportunities in Hot Springs. Their favorite trails are in the Northwoods.
"Seven years ago, you could have never convinced me that we would have moved to Hot Springs, bought a boat, and started hiking and mountain biking," he said.
Lake Hamilton was another major draw for the Treats. Greg and Teresa live on the lake. Maddie loves it too.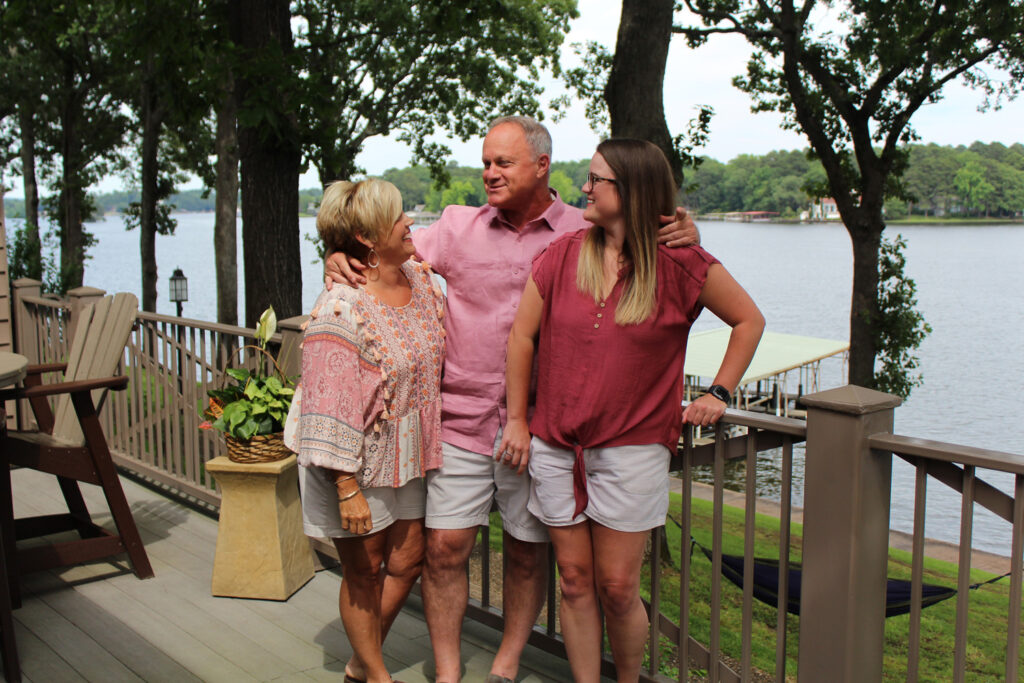 "I'd probably go out on the lake everyday if I could," Maddie said.
"People ask us all the time, 'Do y'all miss Conway?' because Conway is a pretty popular town. It's new and has a young crowd there," Teresa said, adding that she always answers they really don't because Hot Springs has so much to offer.
Greg and Teresa both agreed that there is so much to do in Hot Springs.
"We absolutely love being on the water, which I did not anticipate happening," Greg said.
The Treats know the value of supporting the local economy, and they purchase local anytime they can.
"When we finally decided to buy a boat, which is a pretty big leap for us having not had much boating experience, I had heard that Veranda Boats were made in Hot Springs," Greg said. "Because I sell protective packaging and equipment to the steel and aluminum industry, it's import to me to support anything that might touch one of my products too. So we decided to get something that was locally made."
Greg said his Veranda Luxury Pontoon "is a great boat. We've really enjoyed it." He added that they bought from Greeson and they have been wonderful to work with as well.
They bought their bikes from Parkside Cycle. "They fitted us with bikes and were very patient with us because the biking stuff is very new to us."
The restaurants and entertainment opportunities were another big draw for the Treats. Maddie said she really enjoys spending time at Oaklawn Racing Casino Resort. Teresa also said Magic Springs and the concert series there is something they enjoy.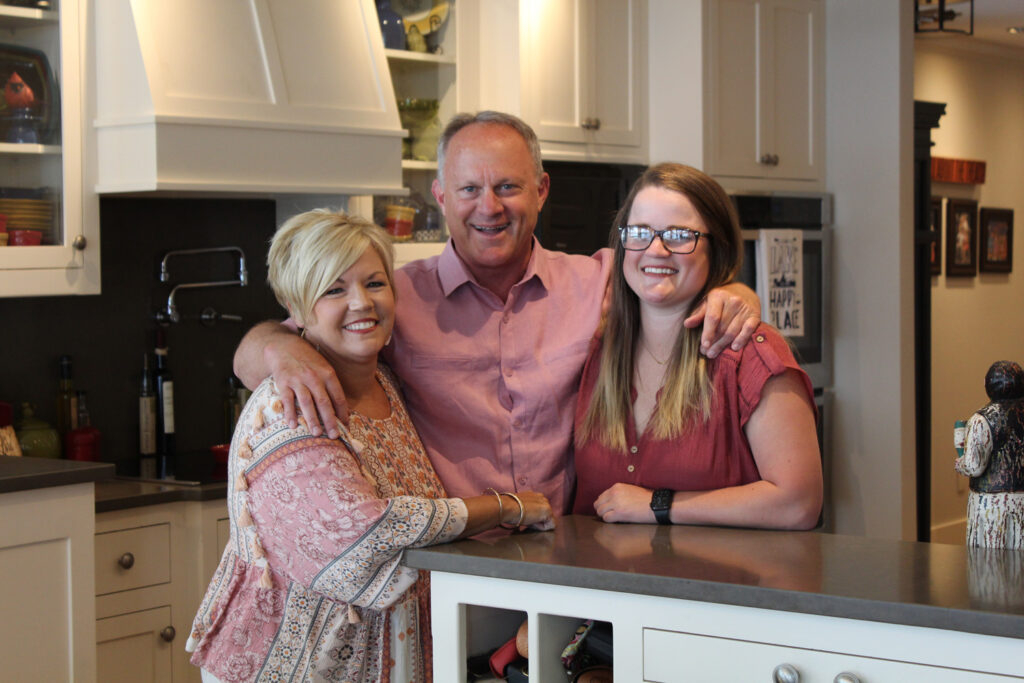 "For a small town, there are so many nice restaurants here," Teresa said.
"That's another thing about living here too," Greg said. "The restaurants are great."
Some of their favorite restaurants they frequent include DeLuca's Pizzeria Napoletana, Sam's Pizza, SQZBX, The Ohio Club, J&S Italian Villa, Bone's Chophouse, Vault, 501 Prime, Diablo's Tacos & Mezcal, Hotel Hale, and Jose's Mexican Restaurant.
Greg also said he really enjoys having Southern Airways at Hot Springs Memorial Field so he can hop on a plane and get to Dallas quickly.
It only took a few nice experiences and the Treats were sold that Hot Springs is the place to be.