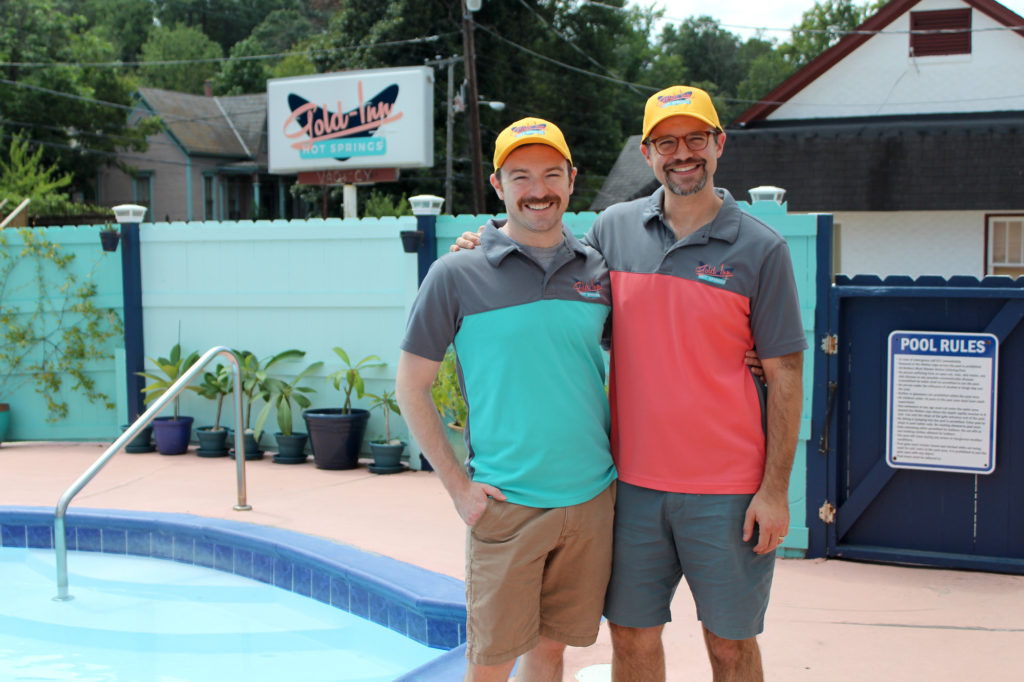 The fact that the Hot Springs National Park is in such close proximity to the City of Hot Springs was a major deciding factor for Baker and Justin Gold-Smith when they chose to settle down and plant roots.
"We had never seen a neighborhood that had a national park wrapped around it," Baker said. Justin agreed and said that the couple was really intrigued that the City of Hot Springs was wrapped around the national park.
Baker and Justin own Gold-Inn Hospitality, a company that specializes in hospitality management and consulting, which led them across the country helping others as needed. Before moving to Hot Springs, Baker and Justin were based out of Houston but traveled a great deal with their company.
They would find themselves with extended stays and on the road for periods of time, so they were drawn to places where they wanted to spend time. When on a consulting or management job, they would try to incorporate national parks into their trips.
"When we got ready to settle somewhere and stop moving all the time, we got a call from the Alpine Inn," Baker said.
The Alpine Inn was a motel on Park Avenue that needed help from Gold-Inn Hospitality. Baker and Justin came for a visit for just a couple of nights.
"The night that we got here the Chili Cook-Off was going on downtown," Justin said, adding that they got a good feel for the town, its hospitality, and general atmosphere of Hot Springs, and they were impressed.
"We came back in January and managed (the Alpine Inn) the whole month," Justin said. "We just thought the town was really special." Even in January, a slow month in Hot Springs, the couple loved the vibe and activity of the town.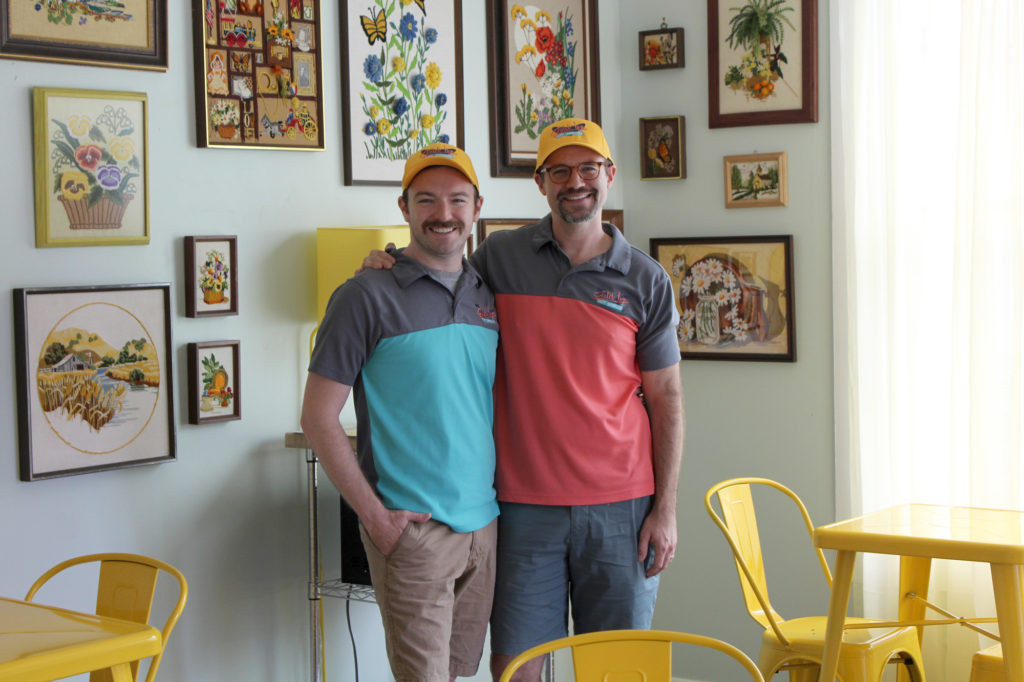 Eventually, they purchased the Alpine Inn and made Hot Springs their permanent home. The transition was seamless, they said, and they began putting together a remodel plan.
The Alpine Inn soon became the Gold-Inn Hot Springs and is located at 741 Park Ave., a historic district adjacent to Downtown Hot Springs. During the renovation, Baker and Justin put themselves into every decision and did all the design and décor themselves.
"We want people to think of the golden age of travel," Justin said.
They also wanted their guests to feel welcome and a part of Hot Springs, as they did. The theme of the Gold-Inn Hot Springs is the town itself during the golden age of travel. Rooms are decorated with canvas enlargements of historic postcards from the area, providing a 1950s feel.
The couple's love for Hot Springs also radiates from them when visiting with guests. "We love talking to people and getting them excited about what we're are excited about," Justin said, adding that they often tell their guests to visit places that make Hot Springs special like Bathhouse Row, the Hot Springs Mountain Tower, and Garvan Woodland Gardens.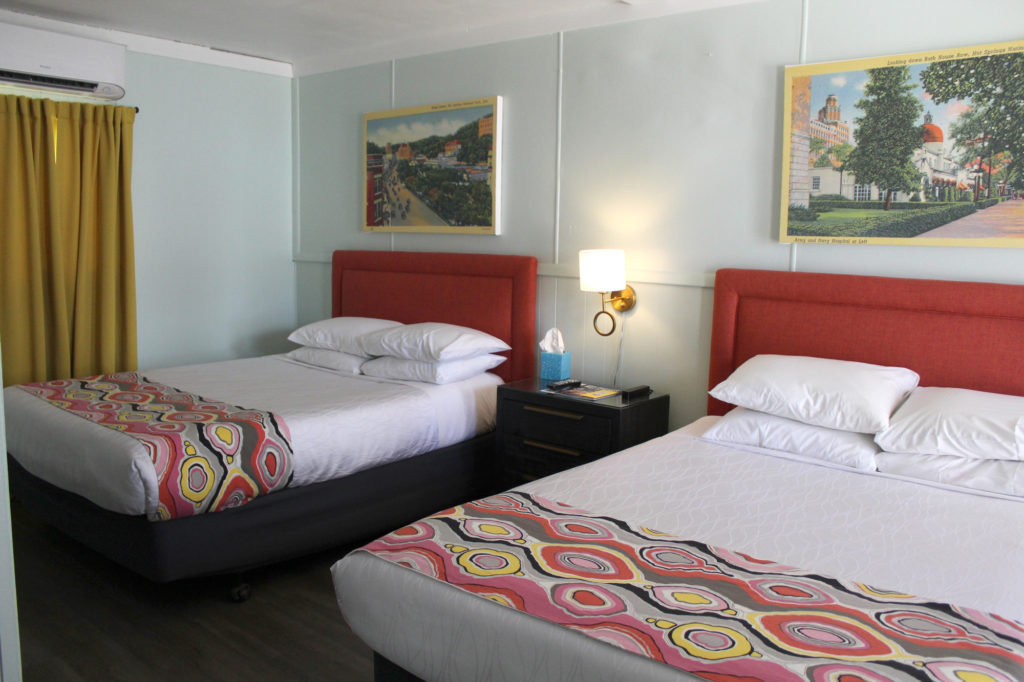 "We really see every guest is our personal guest or family member," Justin said. "We just want to make visitors love this place as much as we do." In fact, the couple has already recruited others to the area.
By exposing their guests to the community of Hot Springs, they are able to maximize their guests' enjoyment.
"We are so grateful for the feeling of community," Justin said. Baker agreed saying, "We cannot say enough."
The couple loves living in the Park Avenue area, adding that the Park Avenue Community Association provides great leadership within the neighborhood.
"The livability here is so easy," Justin said. "We just love the second we are off property, we are on vacation."
"It really aligns our values of conservation and why people travel," Justin said.
"Once you stay here, you are going to come back around," they said.